Creative resume
& Portfolio Website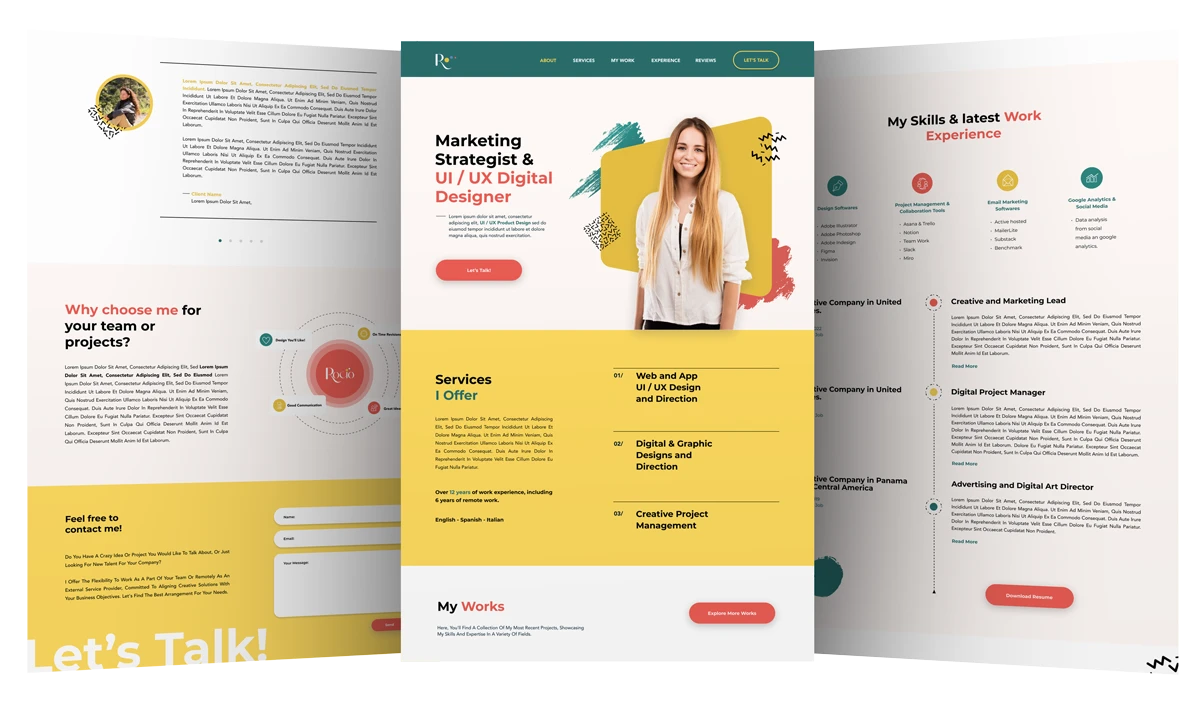 The main goal for this website was to professionally and creatively showcase work experience, skills, and a creative portfolio. The design needed to be easy to understand, user-friendly, and with simple navigation, allowing visitors to find all of our client's professional information with just one click.
We are ready to make
your next project a reality!