Agape Church

Website Design & Development
A website for Agape Church that brings their community together in faith.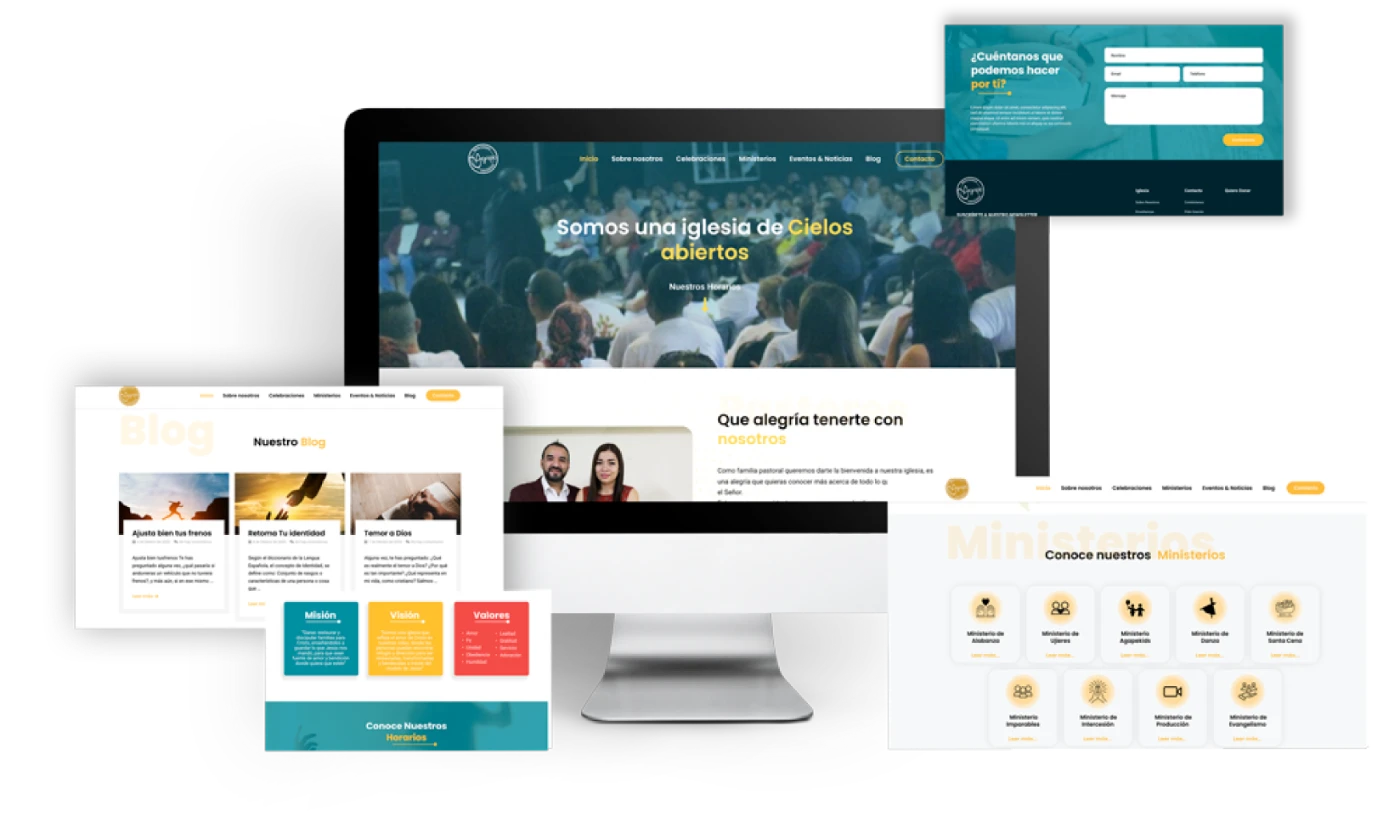 Agape Church is a group of 700 people located in El Salvador, Central America. Their goal was to establish a website that would serve as a platform for their members and others from different countries who are interested in joining the church.
They faced a significant challenge in lacking an online platform to showcase their live conferences, reunions, and events. Their aspiration was to unite their entire congregation within a singular digital space, offering them a centralized hub to access comprehensive information about the church. The envisioned website aimed to serve not only as an informational resource but also as a means for individuals to engage: subscribing to church events, viewing sermons, taking part in ministries, and staying current with the latest church news.
The Challenge and The Solution!
The central challenge was to address all the pain points of the clients through a single, straightforward solution. Our response was to create a website that not only showcased an appealing visual design but also ensured user-friendliness for all participants and visitors. To accomplish this, we employed proven UI/UX design practices, commencing with a comprehensive understanding of our client's objectives and the distinct characteristics and needs of their users.
The website had three main objectives: to provide live streaming of sermons, to make it simple for users to find and subscribe to church events, and to make it easy for users to find and subscribe to join a ministry.
In close collaboration with their internal team, we meticulously delineated the user journey, pinpointed crucial conversion actions, structured content architecture, and meticulously crafted the website flow to alleviate their pain points effectively.
As a part of this solution we created a site map to ensure the content architecture was well-organized and optimized for user navigation. Our primary goal was to provide an excellent user experience for anyone using the website.
Through fantastic teamwork with our client, we've created an awesome website. It not only makes things smoother for our client's interactions with their audience but also shares their vision, info, and achieves their main goal. Plus, it's a user-friendly spot where anyone can easily find all things related to the church.
We are ready to make
your next project a reality!