Rodecker's Store & Courses Online
Design & Development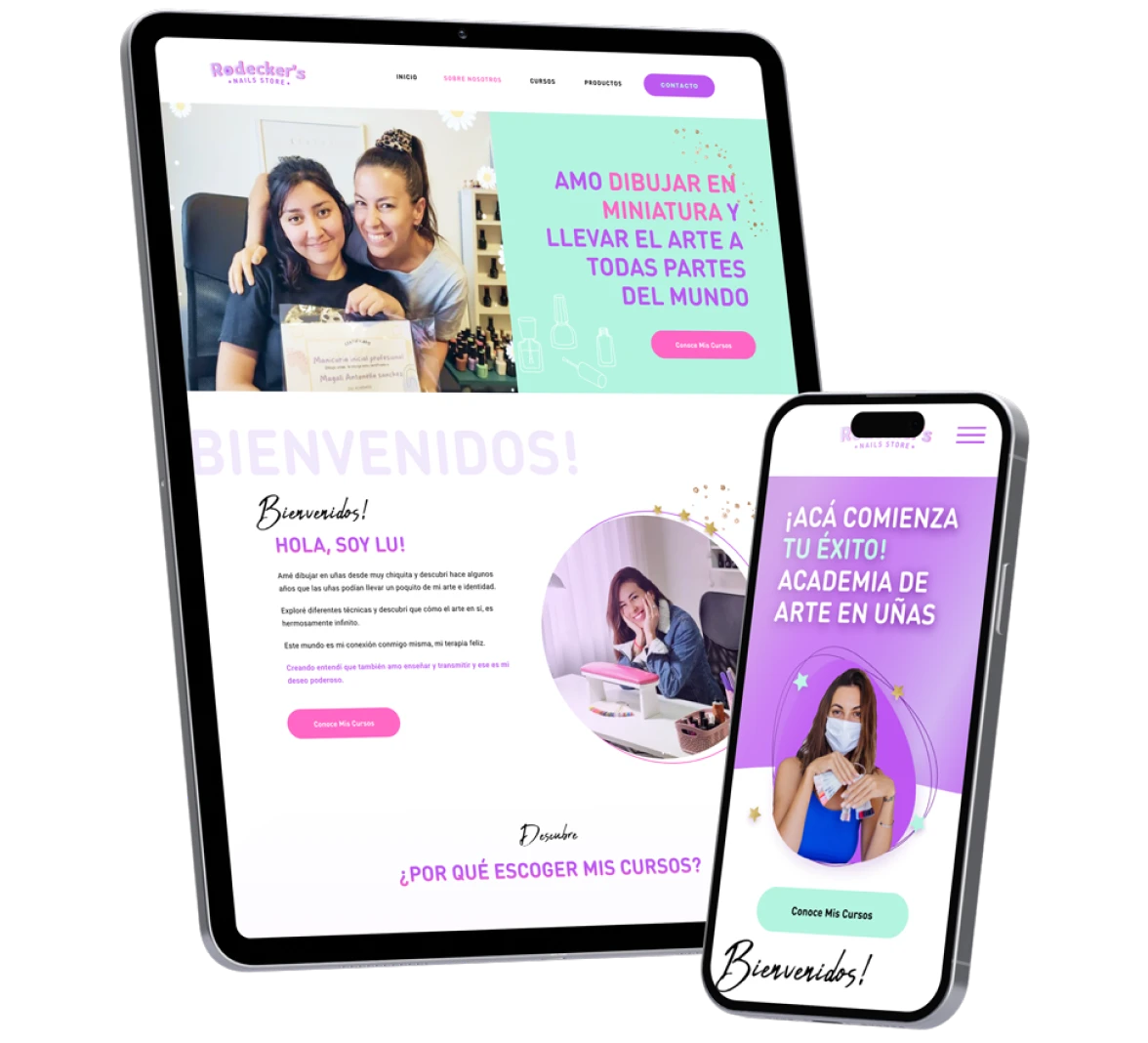 Rodecker's emerged with the purpose of kickstarting the expansion of its owner's Nail Art business. Her main goal was to establish an online academy coupled with an e-commerce store to offer her products to students.
Initially, we crafted an informative website, centered around her services and incorporating the courses she had developed. Subsequently, we developed the online academy and Nail products store, enabling her to effectively market her courses to all her clients. The end result was a user-friendly and visually captivating website, not only impeccably mirroring the brand's identity but also seamlessly serving the dual function of facilitating course access and product sales.
We are ready to make
your next project a reality!